The Hotel
With an architecture both classic and at the same time modern, Mont Blanc Premium, the only 5-star hotel in the Ribeirão Preto region, was designed to meet high-standard lodging needs with many differentials and VIP service.

We have 216 suites: 04 Mont Blanc suites, 32 Super-luxury suites and 180 Premium suites, free Wi-Fi all over the hotel, restaurant with a vast à-la-carte menu, lobby with concert grand or sax music, breakfast served every day and open to the public.

The Hotel still offers a complete bar structure, swimming pool, fitness center with personal trainer and sauna.
Le Privilège
We began our activities in 2003, in Ribeirão Preto, with the goal of managing hotels in an efficient and innovative way in order to ensure guest satisfaction and the best return to the investors.

Since the beginning of the operations, we focused on a differentiated and detail-oriented work.

Nowadays, we manage and operate Mont Blanc Premium, Araucária Plaza and Garden Hotel in Ribeirão Preto, as well as Araucária Flat Hotel in Araraquara – all of which target business and entertainment lodging.
The four hotels have full infrastructure for events and business conventions.
Make your reservation and come stay in the most sophisticated hotels of São Paulo inland.
Business
Lodging-management services.
Mission
Offer lodging services with excellence, unique style and innovation, generating return and valorization of the enterprises.
Vision
Be a well-known hotel network recognized as the best option for clients, guests and investors.
Values
- Profitability, which is an essential factor for the continuity, expansion and success of all the partners.
- Concern about the excellence, perfection, innovation, customization and sustainability, which are all essential factors in our products and services.
- Staff development and valorization, which are essential factors in the growth of the company and in the construction of a good work atmosphere.
- Professionalism and integrity, which are essential traits of our team.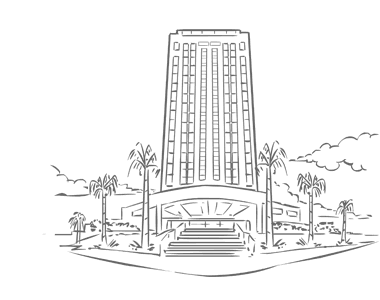 Ventures managed by Le Previlege
Mont Blanc Premium
Category Super Luxury Hotel
Araucária Plaza
Luxury Hotel Category
Garden Hotel
Tourist Hotel Category
Araucária Flat Hotel
Luxury Hotel Category